Road trip season is officially here. That got us wondering: What are the most amazing drives in this country, or this continent? To answer that question, we spoke with a handful of Canadian automotive writers who get paid to test cars and write, often poetically, about their road trips—the landscape, the turns, the stops along the way.
Here's what they had to say:
HARRY PEGG: NEWFOUNDLAND
Twitter: @harrypeggsworld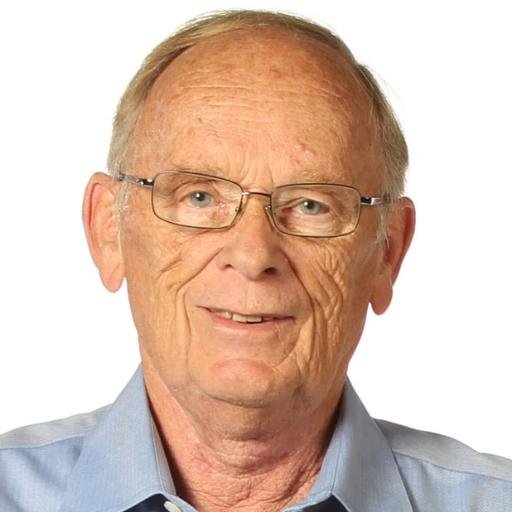 The cod cheeks served with morning coffee in Conception Bay. The cliffs and that edge-of-the-earth feeling of Hearts Content.  The three church ladies who fixed the sandwiches they ate in Grates Cove as icebergs drifted by. Purple sunsets, moose galore and smiling folk at every stop.
These are the images of a Newfoundland drive that still linger in the mind of Postmedia automotive writer Harry Pegg, nearly 10 years after the trip. It was June, and Pegg, a Calgarian, was on a 401-kilometre three-day trek testing vehicles with a handful of other professional drivers across this less-travelled province.
"We really stuck to the coastline, which makes for a lot of windies and twisties," says Pegg, who became a professional driver in 1993 and has since tested vehicles across North America as well as in Italy, Germany and France. And yet this Newfoundland drive, this was one of the best.
"I think it's that absolute raw scenery, the harbours rather than big buildings, the rusticness of it all. And the people."
KELLY TAYLOR: NANAIMO TO TOFINO
Twitter: @FPKellyTaylor
Blog: Road Noise
To ask Kelly Taylor about the 207-kilometre drive from Nanaimo to Tofino is to hear the superlatives of superlatives.
"The road is absolutely brilliant. Hillside-hugging turns. Breathtaking vistas around every corner. It's so gorgeous you wouldn't believe it," says Taylor, an automotive journalist who writes for the Winnipeg Free Press.
Eight years ago Taylor made the Vancouver Island drive along Highway 19 as part of a vehicle testing program. He fell in love with the journey as well as the destination, where he savoured "divine seafood" as he watched ocean waves spraying higher than the restaurant's windows.
"The breathtaking ruggedness of the whole area is…I can't wait to go back," says Taylor, who would return, if he could, in a Porsche Cayman GTS to revel again in the nuances of that highway.
"It's a road that when it's empty, it tests every one of your driving abilities, from braking to looking ahead to acceleration. If you're there in the summer, when it's busy, watch out."
LORRAINE SOMMERFELD: ROUTE 66
Twitter: @TweeetLorraine
Website: lorraineonline.ca
It is, in Lorraine Sommerfeld's words, "the ultimate American road trip." For a lot of reasons, it's on the bucket list of many Canadians.
Sommerfeld is an auto columnist for Postmedia, the author of the Motherlode column in the Hamilton Spectactor and the host of Rogers TV Lemon Aid Car Show. Last summer, on a work trip, she had the chance to drive Route 66.
She started not at the beginning, in Detroit, Michigan, but in Albequerque, New Mexico, and followed it—as best one can since the road was literally taken off the map but remains, in patches, in the freeway's shadow—all the way to the pier at Santa Monica, California.
"I saw it all—the wigwam motel, the Cadillac ranch with cars sticking out of the ground. The car is America. Everything is predicated on cars," says Sommerfeld, who was led by a local guide and revelled in the sights and turns of the iconic trail, now thorny with weeds and dead ends.
"You can usually still see the new highway in the distance, but if you really want to follow it (the old Route 66), be persistent. Get old maps. Talk to old-timers."
One of the towns that sticks out most in her mind from the trip is Oatman, Arizona.
"It had red oak wooden sidewalks, a bar where everyone puts their name on a $1 bill. There's supposedly $250,000 in dollar bills in there. There was a donkey, and this dude with a guitar and he was really good. It was like Willy Nelson showed up."
Sommerfeld says she wishes more families would venture onto roads less travelled along the way to the end destination.
"I always tell people to get off the highways and freeways and find the tiny towns where the character is. Stop and talk to people who live there and learn a little more."
BRENDAN MCALEER:  VANCOUVER TO ALMOST EVERYWHERE IN THE WEST
Twitter: @brendan_mcaleer
Website: http://www.brendanmcaleer.ca/
Vancouver-based automotive writer Brendan McAleer can still nearly see shadows of the greatest drive of his life in his rearview mirror: fogs of marshlands, waterfalls of 100 feet, sunsets of deserts, his girls asleep in the backseat with their "dirty bare feet and golden hair." Several weeks ago he set out on the road trip of road trips, a feat, you might say, of some pretty startling numbers. Let's review them in ascending order:
One Subaru STI hatchback (his post about the trip is titled (You Don't Need a Crossover for a Family Vacation)
Four McAleers (Brendan, his wife, and their two daughters, aged three and one)
Ten overnight locations (spread over four provinces and states)
Twenty-three days on the road
5,000 kilometres
Here's how McAleer sums up the route: "We went from Vancouver to the Sunshine Coast. Took a ferry over to Vancouver Island, drove the length down to Victoria, caught a ferry to Seattle, went to the Interior of Washington…drove via the Grand Coulee Dam into Idaho…then north through Radium (BC) up to Banff (AB), then Jasper to Calgary. We went to the Badlands Royal Tyrell Museum and then back via the Kootenays and Nelson." Sigh.
The trip was one last hurrah before his wife returned to work from maternity leave, and though they'd taken long drives with their brood before, this trip, and a few sights in particular, is one of the best.
"The icefields parkway is a must drive for any Canadian. You gotta do it. It's unbelievable. I've driven it four times…and each time everything has looked completely different."
That, along with the Grand Coulee Dam, of course, was the most spectacular scenery. The best stretch as a road-lover?
"We drove Caslow (BC) due west and that's a tricky road technically. The scenery is great too because all the roads in that area run parallel to the river and the railway, and all these old mining ghost towns."
SIMON HILL: THE ROAD THROUGH GLACIER NATIONAL PARK, MONTANA
Website: http://www.autos.ca/author/simonhill/
LinkedIn:  https://www.linkedin.com/in/simon-hill-739097a3
Over the last two decades, he's driven it twice by car, twice by motorcycle. Still, to Simon Hill, this is the road of roads, the stuff of driving scenes in movies, the asphalt that makes his chest blush just thinking about it.
The "Going to the Sun Road" through Glacier National Park, Montana, is not for the faint of heart.
"You've got a two-foot tall masonry retaining wall built in the twenties. You've got vehicles going under a 10-foot rock overhang. It's narrow," says Hill, a Vancouver auto writer who has most often made the trek from southern Alberta, where prairie hills shift into cliffs as Highway 2 becomes Highway 89 near St Mary, then Highway 2 again as you begin the nearly 80-kilometre trek through the national park—its ridges, corners and hairpin turns—a driver's heaven.
"You're clinging to the side of the mountain on that thing. It's steep, and it's like you'd be dropping off into nowhere on the other side. If you made a mistake they'd pretty much have to vacuum you up."
If the risk factor and the technical demands of the road weren't enough, the road through Glacier also offers breathtaking scenery.
"You are in a small vehicle on a very small road in a very large area of land. It's rocky mountains, lakes, and just unspoiled scenery. It's all nature," says Hill, who recommends going at the beginning or end of the road's open season (June to October) so you're not caught in a herd of traffic.
"If you can catch it late in the season and late in the day when there's not as many people on it…wow."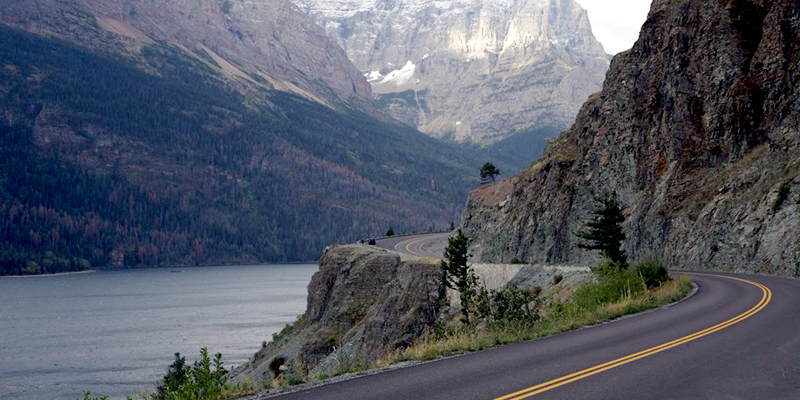 —
What's your favourite drive? Share with us on Facebook!